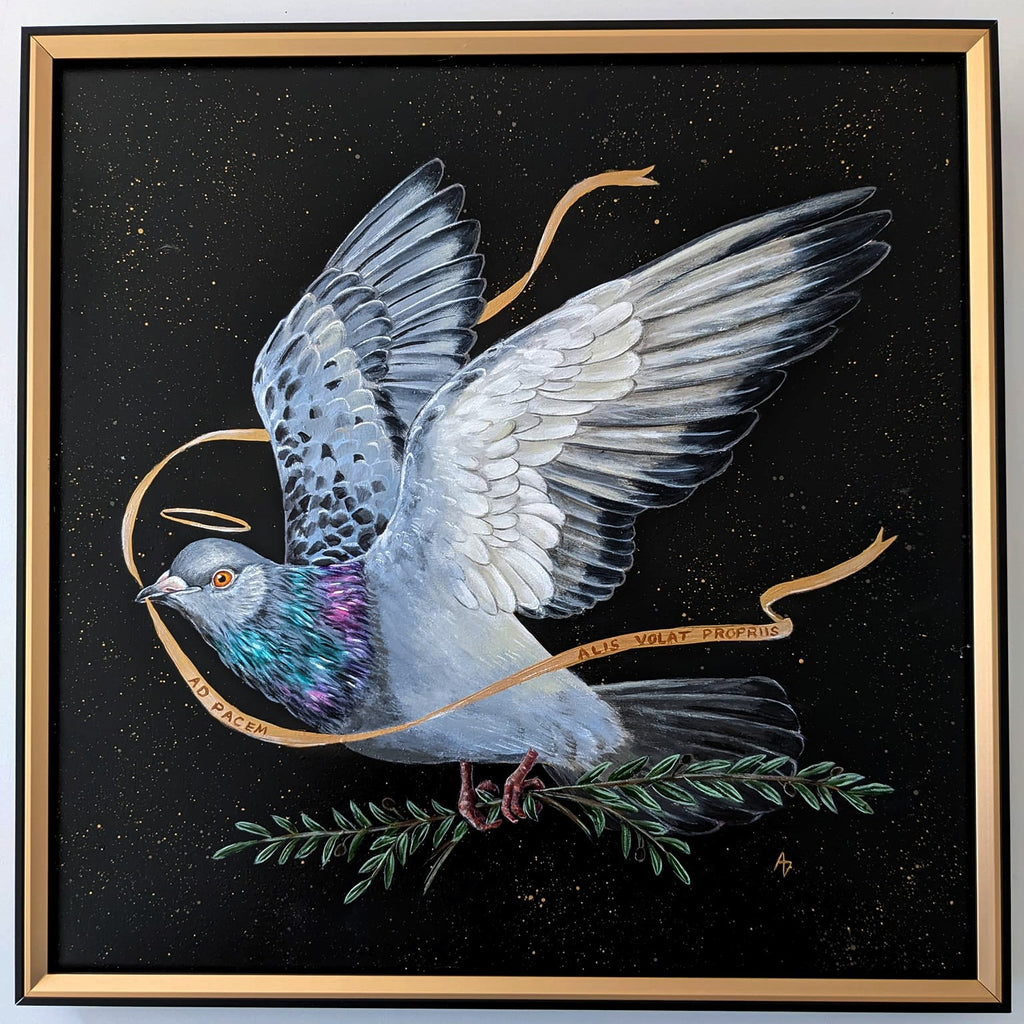 The Messenger
This feral/wild-type blue check beauty illustrates that pigeons are anything but "common."  Her iridescent violet and emerald throat shines, and blue-gray feathers are saturated rich color contrasted with crisp white and subtle neutrals.  Her feet clutch a branch embellished with leaves and olives.  She spreads her wings against a black sky speckled with gold, and carries a gold ribbon in her beak.  

This highly detailed piece is part of my series of stylized and embellished bird portraits, which encourage the viewer to contemplate the value we place on individual animal lives.
SIZE: 12x12 inches
MEDIA: acrylic painting on cradled panel, varnished, framed.  Ready to display, with hanging wire attached.