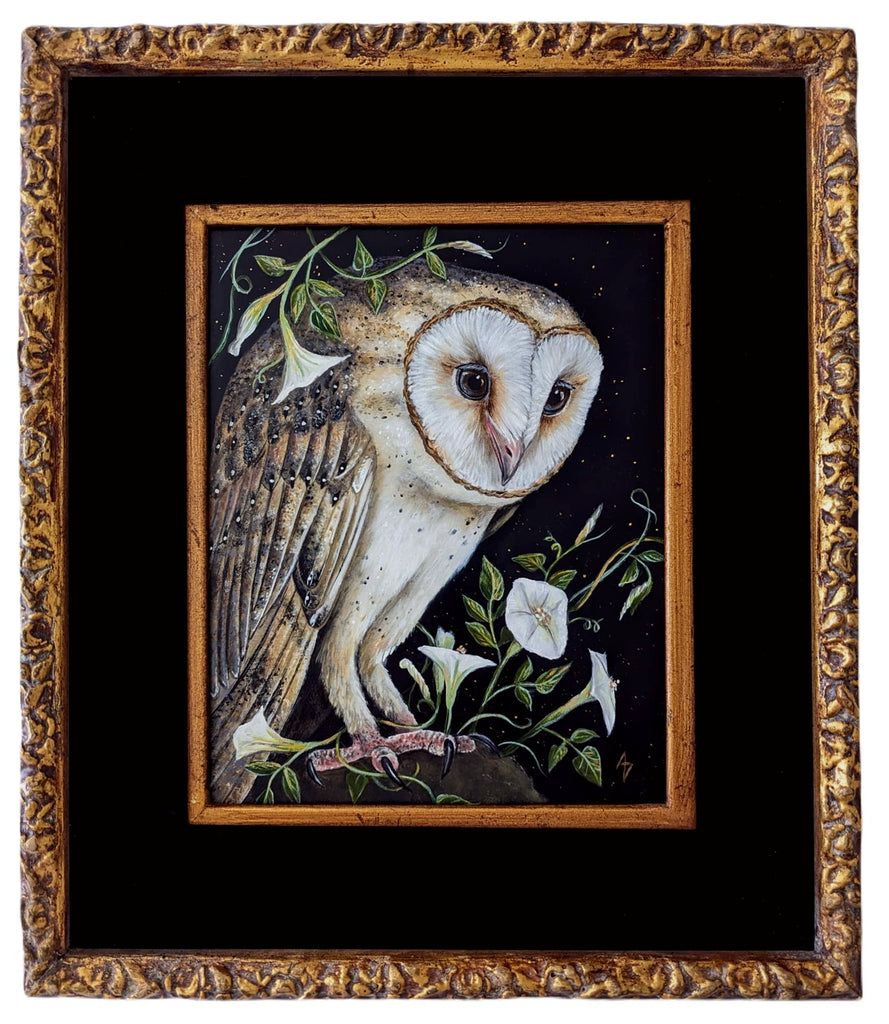 Moonlight Hunter
A Barn Owl perches against a dark night, with swirling moonflower blooms and leafy vines.  Detailed feathers and blossoms are accented in metallic gold.  Set in a unique vintage frame with black velvet and gold patina detailing.

SIZE: 13 x15 inches framed (8x10 painting)
MEDIA: acrylic painting on panel, varnished, framed.  Ready to display, with hanging wire attached.
USA SHIPPING: FREE