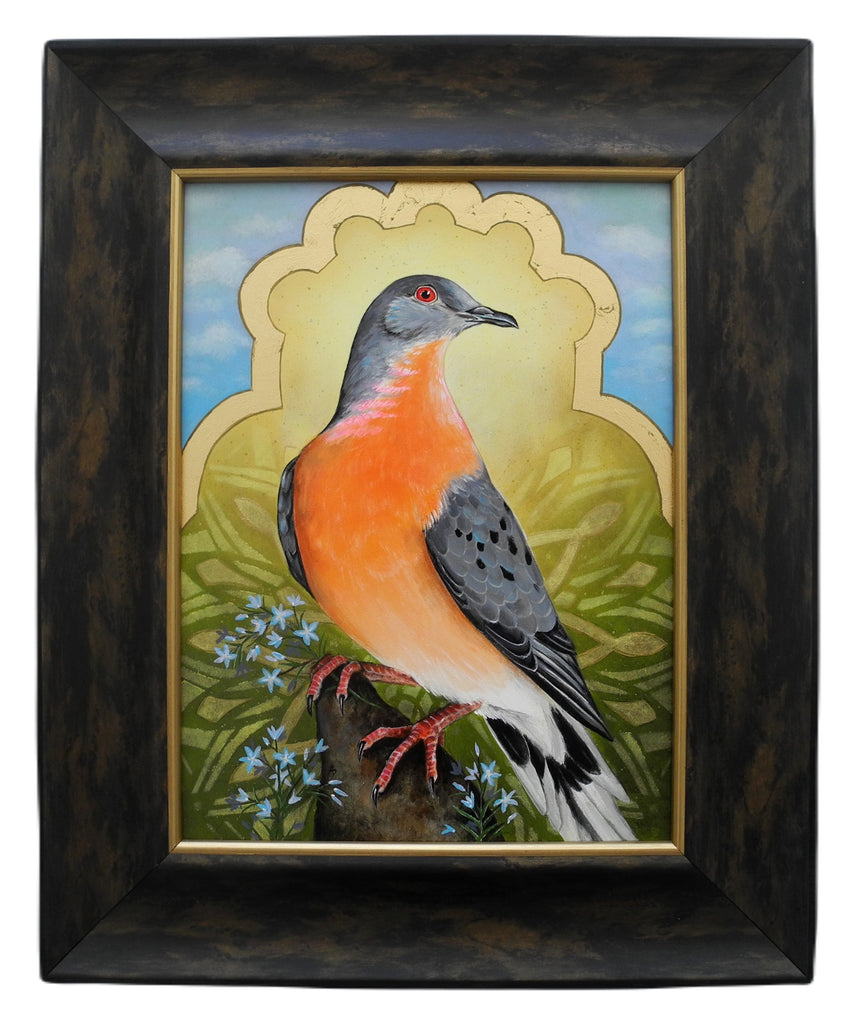 Passenger Pigeon
A Passenger Pigeon poses proudly on a patterned ground of ochres and greens.  His bright red-pink feet clutch at delicate bluestar blossoms.  He is ensconced within an elaborate gold leaf arch revealing a cloudy blue sky.  This piece honors a beautiful bird species that once numbered in the millions, but went extinct in 1914.  Set in a black and gold frame.
This original painting was created to illustrate an article about endangered species in the March/April issue of Oklahoma Today.
SIZE: 10.5 x 13.5 inches framed
MEDIA: acrylic and metallic leaf painting on panel, varnished.  Framed and ready to hang.
USA SHIPPING: FREE